LG Lotus receives hands-on review and pictured
The LG Lotus mobile handset is unusual in its shape for a flip phone as when closed its almost a perfect square which isn't really the perfect shape in the hand nor at the face, but is a reasonable compromise due to its full QWERTY keyboard.
The LG Lotus is well constructed and solid in feel with keys domed enough as not to keep making typos. The LG Lotus is no BlackBerry but as far as text based dumbphones go it does the job well.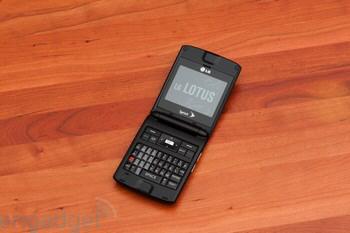 Sprint's new standard dumbphone UI works well on the LG Lotus with a horizontal toolbar and the Lotus's landscape display which has a homescreen that holds a lot of functionality. There's a dedicated text key and a dedicated speakphone key, and basically is simply a well constructed dumbphone; hit up the source for a wide range of images.
Source — Engadget