The Speak to Me bracelet phone concept: will it materialise?
Seems there is a growing trend toward wrist phones these days what with LG's watchphone, and now a new mobile phone concept called 'Speak to Me'
The 'Speak to Me' concept is a bracelet design concept mobile phone that would incorporate a touchscreen display along with voice recognition tech with green and red lines that apparently activate and deactivate the mobile phone bracelet.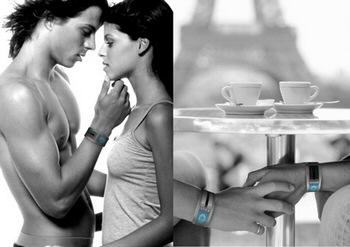 Apparently the 'Speak to Me' bracelet phone would also feature a built in camera of some description as well. The question is will it ever get off the concept stage and be built? Taking in the current trend for all things for the wrist it seems possible.
Source — tuvie