BlackBerry reveals app pricing for BlackBerry App World
BlackBerry App World is now live whereby you can sign up for email notification so that you'll be warned when the new on device software distribution channel goes live as well, and one of the things that has also come to light is the BlackBerry App World pricing structure.
Of course with all application stores there are going to be free apps available, however one thing of note is that paid apps will have a start price of $2.99, and nothing lower.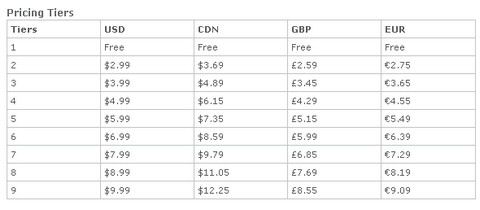 So there will be no $0.99 apps or even $1.99 apps like the Apple iTunes App Store and the Android Market. Developers will be required to hand over a $200 submission fee which will allow them to submit 10 apps.
So will this structure mean better quality applications, or perhaps developers will shy away from that $200 per 10 apps fee.
Source — na.blackberry