BlackBerry Gemini 8325 live picture and specifications
Everyone has been waiting to put the specs to the picture and now there is a live picture of the BlackBerry Gemini 8325 thanks to BGR (well done).
The picture below is not the best in the world but hey it does give you a little preview of what to expect, BGR say that this handset is crossed between the BlackBerry 8300 and an 8900 which we agree with really.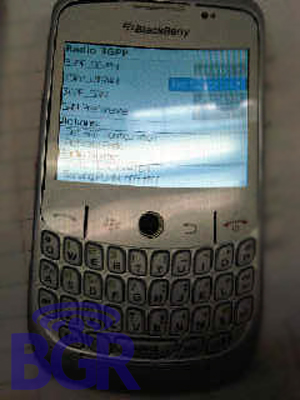 Just a recap of the specs: OS 5.0, 320×240 resolution screen, QWERTY, Wi-Fi 802.11b/g/n, 2.0 megapixel camera and Quad-band GSM/GPRS/EDGE. Let us know what you think of the new BlackBerry Gemini 8325.