BlackBerry Apps: iVista 2 iPhone icons & Windows Vista
Say hello to the very popular iVista 2 BlackBerry App, we said that we would bring you BlackBerry apps daily so here it is.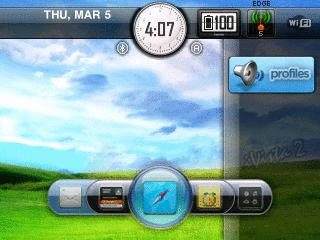 iVista 2 is pretty good offering you the best of both worlds, this is what they call BlackBerry theme sophistication because it gives you the Apple iPhone icons and the clean professional look and build of Windows Vista. You will love it trust us, ok don't trust us just give it a go.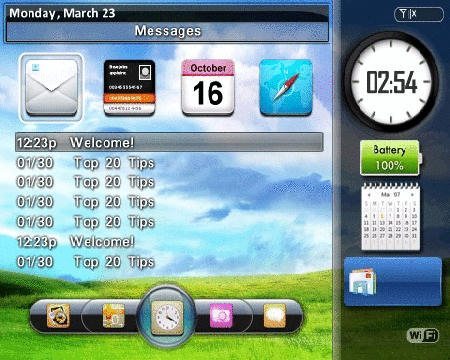 Main features include: Easy to read fonts, Visually stunning, A completely custom home screen, minimum of 5 customizable home screen icons, HIGHEST quality theme sold on MobiHand, plus —
Storm / Bold / 8900 — versions feature "widgetesque" desktop
Bold / 8900 — versions feature NINE (9) customizable home screen icons
Storm / Bold / 8900 — versions have a Today area
Storm — version features ELEVEN (11) customizable home screen icons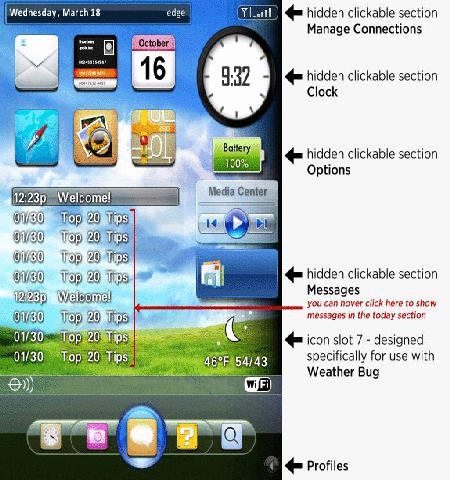 Compatible on these devices: –
Pearl – OS 4.5 (BlackBerry OS 4.5)
Curve – OS 4.5 (BlackBerry OS 4.5)
Curve (8350i) – OS 4.6 (BlackBerry OS 4.6)
8700 – OS 4.5 (BlackBerry OS 4.5)
8800 – OS 4.5 (BlackBerry OS 4.5)
Bold – OS 4.6 (BlackBerry OS 4.6)
Curve (8900) – OS 4.6 (BlackBerry OS 4.6)
Pearl Flip – OS 4.6 (BlackBerry OS 4.6)
Storm – OS 4.7 (BlackBerry OS 4.7)
Buy now for only Price: $6.00 here