Nokia 5800 XpressMusic in Grey on shelves soon
Everyone loves the Nokia 5800 XpressMusic and we know because our readers search for it every day, well soon to hit the shelves is the all new Nokia 5800 XpressMusic in Grey colour.
Ok the phone maybe black and the strip around the edge is grey (yes a little misleading if you ask us), so it is the strip in grey and not the handset itself. It is a break from the norm to see this new colour as many of you may be getting bored of the red and blue that the phone initially launched in.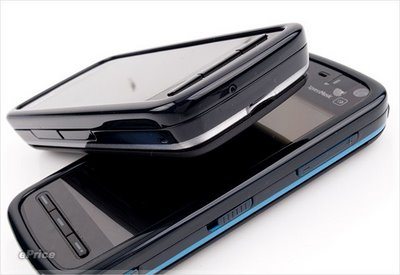 According to Engadget you will not see these in just any old country but in fact a handful of markets in Asia and Europe and the U.S of course. We will keep you posted; check out more images via Cell Addict Blog. Picture from eprice