Nokia N97 heading for Italy via TIM for €599
Obviously gaining the HTC Magic simply isn't enough for Italy's TIM as they have now also added the Nokia N97 to their portfolio according to BGR.
One small problem is the price tag as far as we can see, as the HTC Magic will be offered at €449 whereas TIM will be offering the Nokia N97 for €599, which is some €150 difference in anyone's calculation.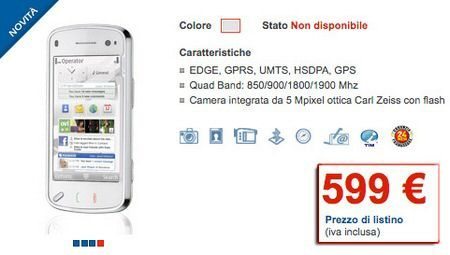 So given the price difference maybe the HTC Magic will simply out do the Nokia N97 purely on budget reasons, that is unless the hard core Nokia fan base grabs them all up.