HTC Snap comes to Sprint as HTC S511
The HTC Snap is to arrive on Sprint with a name change according to a leaked Sprint document on sprintgurus. The Sprint branded HTC Snap will actually go under the handle of the HTC S511.
The HTC S511 is reportedly being tested in the United States by Sprint which indicates that Americans may see the HTC Snap/S511 mid summer.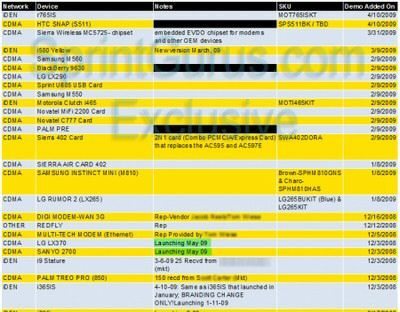 The HTC Snap/S511 on Sprint will feature a QWERTY keyboard, a BlackBerry pearl type trackball, and of course the "Inner Circle" smart-email features. Unfortunately there is no word on what to expect price wise though.