Nokia N86 8 Megapixel with app launch kickstand
The Nokia N86 8 megapixel handset incorporates a kickstand and thanks to symbian-guru we now know that the Nokia N86's kickstand isn't simply just a kickstand.
There are a series of screenshots which show that the Nokia N86's rear kickstand can actually launch an application when the user flips it out to use.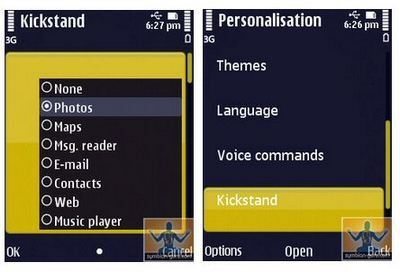 Kind of a neat idea, flipping the kickstand out for operation will make it an instant picture frame, video player, and even a speaker system, and apparently you can set whatever app you want to open on using the kickstand.