New iPhone OS 3.0 beta update available
The word is Apple has now released iPhone OS 3.0 beta 5 following only after a week since the last release according to an article on engadget mobile.
It appears that Apple is pushing these out quite quickly, however we are not too sure what iPhone OS 3.0 beta 5 includes other than that it has been confirmed that MMS support can now not be turned on in Settings.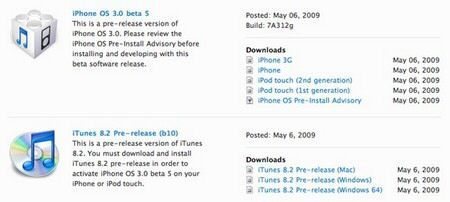 Furthermore, the word is that the magic which allowed tethering to be allowed in iTunes 8.2 has now received a patch.