Palm Pre Release Date Revealed: Possibly Friday June 5th
Is it finally finalised? Maybe, possibly, could be. The latest word on the Palm Pre release is that Palm could be getting ready for a session of meetings which will lead up to that much awaited Pre launch according to the BGR.
Apparently they have received what appears to be an internal Palm memo concerning the meetings for early June, whereby said document states that the meetings will finish on the 5th of June and the final meeting carries the label "Launch Lunch."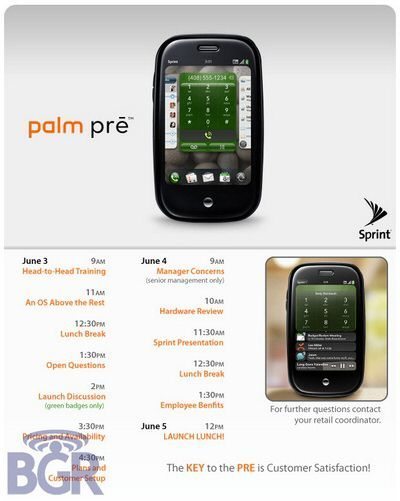 So the BGR reckon the launch of the Palm Pre will follow on either the 5th, 6th or 8th of June, and well Sunday is noted for being a traditional Sprint launch day. Having said that, none of this is confirmed but maybe, just maybe the Pre will hit then.