What would Rogers Canada Dream of sending in a safe?
It's not often a package weighing some 12 ponds is delivered to the BGR via FedEx sporting a label marked Rogers Wireless of Canada, so in their excitement that ripped open the packaging to find a safe box?
There was also an envelope that contained a compass and key and the label on the safe box said "Join the Revolution: 02-06-09″…sounds interesting doesn't it?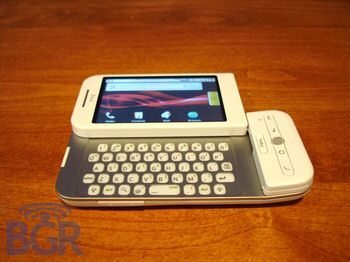 So what was in the safe box? It contained a smartphone, but not just a smartphone, it was the Google Android platform packing Dream. Thus it looks like Rogers Wireless now carries the HTC Dream handset. That's all they revealed at the moment but the BGR has promised more will follow.