KDDI Unveil Toshiba Biblio e-reader
KDDI has now unveiled a Toshiba "e-reader" and akihabara news has shown the Toshiba Biblio to the mobile space.
The Toshiba Biblio is a type of Kindel and features a 35. Inch LCDm a 5.1 megapixel camera, WiFi, ahs 7GB of onboard storage, an electronic dictionary, and slide out keyboard with numeric in portrait and QWERTY in landscape mode.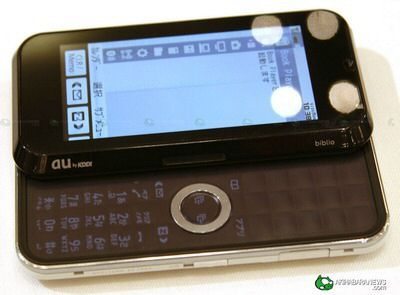 Currently there is no word on what the Toshiba Biblio will cost to purchase or when it is likely to become available but we will let you know as soon as we hear anything.