Palm Pre Off Contract With Best Buy for Huge $849.99
The Palm Pre smartphone has a regular list price with Best Buy at a rather expensive $849.99, this price sounds somewhat extreme to me and no doubt to many.
That huge $849.99 off contract price for the Palm Pre with Best Buy is leaps and bounds away from Sprint's supposed $550 off contract price.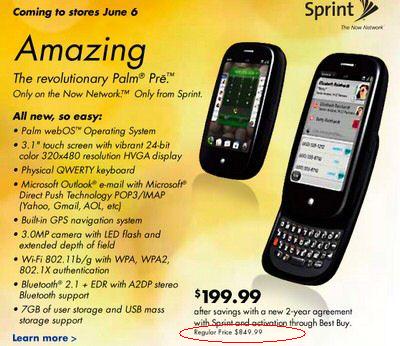 Could this then be a ploy by Best Buy to make sure no one will be leaving a Best Buy store with a Palm Pre in hand without a "Simply Everything" plan attached to the handset? I mean who in their right minds would fork over such a ludicrous amount?