Is Palm Eos coming in the second half of 2009?
The word from precentral is that the Palm Eos may be coming in the 2nd half of 2009 to AT&T; this is based on a slide posted on engadget mobile.
Specs and details are basically the same as we have already heard with the exception of what looks to be a Qualcomm MSM7225 processor being used in the Palm Eos rather than the TI OMAP in the Palm Pre.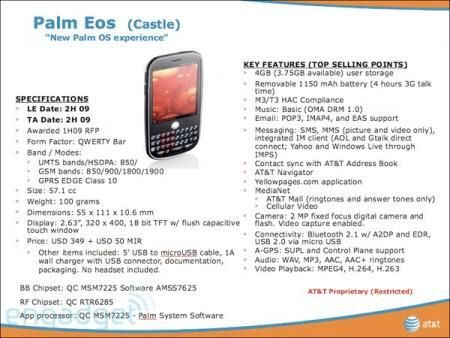 Which no doubt places the Palm Eos as a Centro cousin to the Palm Pre, but the slide does mention Palm System Software which may mean the Palm Eos may sport webOS.