BlackBerry Bold toting Lindsay Lohan Tweets Topless Photo
Okay, apparently the word from newsroom.mtv is that Lindsay Lohan has posted an image of herself on her personal Twitter using her BlackBerry Bold smartphone.
Nothing unusual you may say, but Lindsay Lohan posted a "Topless" photo on Twitter via her BlackBerry twitter client TwitterBerry.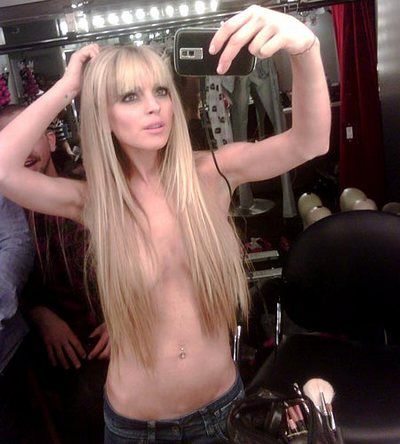 Don't get too excited though as the photo is an old Fornarina fashion shoot picture, but still a nice photo with strategically placed hair we might add. One could hazard a guess that Lindsay Lohan was slightly bored at the time, but it does show what smartphone she prefers.