Samsung S6700, C5510, M2510 and M2310 are introduced
Samsung has officially announced four new mobile phones within the mid-range, and are the Samsung S6700, Samsung C5510, Samsung M2510 and the Samsung M2310 according to a report on GSMArena.
There isn't a great deal to talk about with these four, but the M2310 and M2510 have dedicated music controls, while the M2310 has a VGA camera and the M2510 has a 1.3 megapixel camera.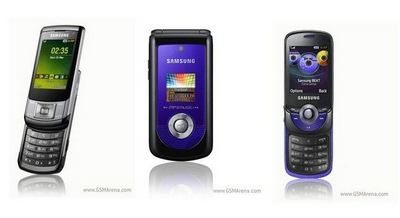 The Samsung C5510 features dual band 3G, a 2 megapixel camera with fixed focus, and 16GB memory which is expandable. The Samsung S6700 is a slider with HSDPA, GPS, 3 megapixel camera with auto-focus and dual LED flash, and 120MB of storage.