Verizon hands-on BlackBerry Tour Reviews
Today we are treated to an in-depth hands-on review of the new RIM smartphone the BlackBerry Tour on Verizon Wireless, courtesy of engadget mobile.
The guys give the CDMA BlackBerry Tour a thorough going over taking in hardware design, the screen, the 3.2 megapixel camera, the software, and all accompanied with an abundance of images.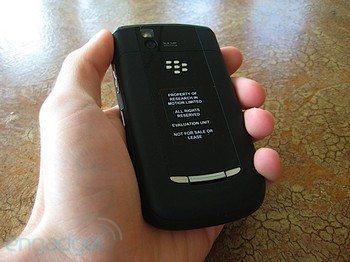 Their conclusion is that the new BlackBerry Tour smartphone is "far and away" the best CDMA BlackBerry smartphone available and will probably be that way for quite some time. So for that full in-depth hands-on review and images just hit up the link.