SyncMate 2.0 available: sync your Mac and Windows, Symbian phones
Eltima Software has now push out a major update to SyncMate for Windows, Mac, and Symbian mobile phones and is SyncMate 2.0 which delivers significant improvements and additional device support, reports solsie.
SyncMate 2.0 can not only sync between a Mac and Windows Mobile but also supports sync between Mac and Mac, Google accounts and Nokia S40 mobile phones, and the ability to backup data to an online storage account.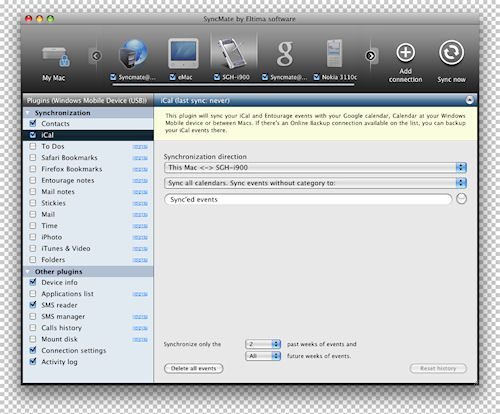 SynceMate is available in a free version or an Expert version, the free versionsynces iCal and Contacts, whereas the Expert version syncs iPhoto, iTunes, Notes, ToDo's, Time, Mail, Separate folders, bookmarks and more.