FCC show new Alcatel Miss Sixty Mobile Phone
The FCC has unveiled a new mobile phone the new Miss Sixty phone from Alcatel reports an article over on unwired view.
The Miss Sixty holds a clamshell form factor, is an entry level mobile phone and sports a big gold Miss Sixty logo on both front and back of the red handset with golden keys and matching colour headphones.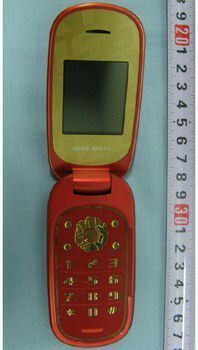 Spec wise the Alcatel Miss Sixty offers dual-band GSM/EDGE 850/1900, a camera of some description, media player, Bluetooth with A2DP, and microSD slot. No word on any price or availability yet though.