New Samsung S9110 Gains Bluetooth SIG Approval
Looks like a couple of high end mobile phones will be heading out of the Samsung camp before long as unwired view reports on the Samsung S3310 and the Samsung S5230 and S5600 handsets, and Samsung S8300 UltraTouch and Samsung S8000 Jet.
All Samsung S series handsets, the Samsung S3310 is a low end device, mid range sees the Samsung S5230 and S5600 while the high end is touch screens Samsung S8300 and S8000 Jet.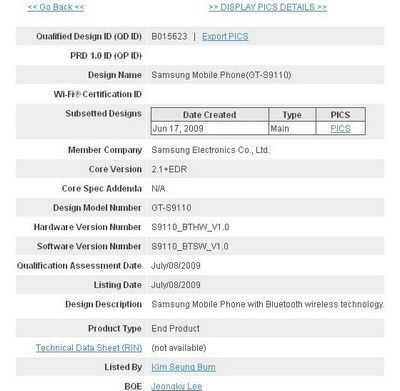 Others are the Samsung S9110 high end phone which is probably the Samsung GT-S9110 which Bluetooth SIG has approved and sports Bluetooth 2.1 with EDR and A2DP and maybe WiFi, but other than that details on all are very scarce.