BlackBerry Thunder makes a comeback on Verizon?
Back when Research In Motion first entered the touch screen arena it was rumoured the first BlackBerry touch screen would have the codename of "Storm" or "Thunder", well we all know it ended up as the BlackBerry Storm, and the term "Thunder" was gone.
But now according to an article over on Crackberry, it appears the "Thunder" has reappeared on Verizon Wireless's system this week without explanation as to what device it may be.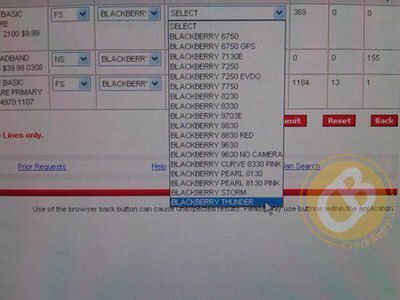 One could speculate that the BlackBerry Thunder is Verizon's codename for the BlackBerry Storm 2 but otherwise there is no word on just what or why the "Thunder" is showing.