Nokia N97 Mini images: is this the real deal?
Not too long ago the Nokia flagship smartphone the Nokia N97 came out, and was quickly followed by rumours of a Nokia N97 Mini, a smaller brother to the original.
Well it looks to be the Nokia N97 Mini may well be on its way as engadget mobile has managed to get hold of a couple of images of the supposed Nokia N97 Mini, although the images have not been confirmed as real.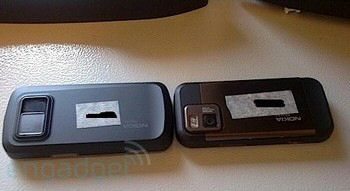 Still if true the Nokia N97 Mini will be slightly smaller and slimmer overall, and the camera loses its slide cover on the back, but the thing is, is this Nokia N97 Mini small enough to make a difference?