Credit Card Reader on Apple iPhone now real
How much easier would it be if you could swipe a credit card with the iPhone? Well according to an article on cool hunting, there is now a small credit card reader available from Self Edge store which plugs into the iPhone headphone jack.
How it works is the user types in the required amount on the credit card reader application and the customer signs using h=their finger and then gives an email address for where an invoice it to be send, and payments are then processed via Square.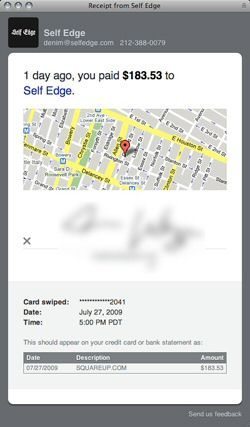 The actual credit card reader is tiny and can be carried with you to enable instant business transactions and the customer receives a map indication where the transaction took place for their records. No word on when this credit card reader will become more widely available as yet though.