INQ Mini 3G and Chat gain hands-on reviews
Only the other day we heard about the INQ Mini 3G and INQ Chat handsets and already techradar has managed to get some hands-on love with both new INQ mobile phones.
They say the most obvious attraction with the INQ Chat is its red and black full QWERTY keyboard, a good feature for the Facebook and Twitter integration. As for the INQ Mini 3G it's slim and slips easily into the pocket.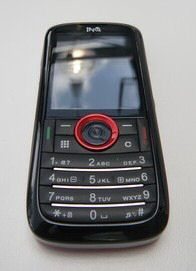 The INQ Mini 3G is supposed to be a small handset that does Twitter, Skype and Facebook rather well. So for both those hands-on reviews hit up here for the Mini 3G and here for the Chat.