Nokia RX51 N900 Rover spotted in wild
According to a post over on umpc portal they have some Nokia RX51 N900 Rover in the wild shots. The images are of a prototype, but it does appear to be a completed unit.
The rumoured specifications for the Nokia RX50 N900 Rover are…a 3.5 inch WVGA touch screen, OMAP3430 500/600 Mhz processor, a 5 megapixel camera with auto-focus, dual LED flash, Carl Zeiss lens, and sliding cover, HSPA, GPS, WiFi, accelerometer, 1GB memory.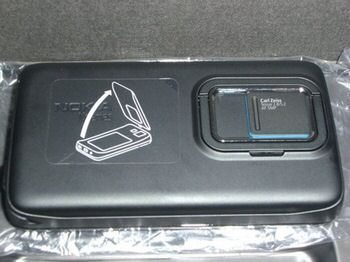 The keyboard of the Nokia RX51 N900 Rover looks to be fairly disappointing though as the space key does look a tad too small, and there is a lack of any type of D-pad.