Samsung A797 makes an unannounced appearance
Apparently the word is AT&T is gearing up to release quite a few new mobile phones including the HTC Tilt 2, nuvifone G60, BlackBerry 9700 Onyx, and several Samsung handsets reports unwired view.
None of the above have been officially announced by AT&T as yet, but apparently 2 have already been spotted; the HTC Tilt 2/Touch Pro2 and the Samsung SGH=A797 handsets.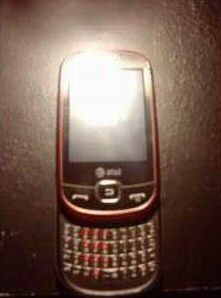 The Samsung A797 is a touch screen device with a sliding QWERTY keyboard, Bluetooth and an MP3 player and that's about all that has been revealed so far, although apparently the Samsung A797 is available on Craigslish carrying a price tag of $115.