BlackBerry OS 5.0: New features found and screenshots
Apparently BlackBerry smartphone maker Research In Motion has got a little careless and has allowed some screens for the anticipated new BlackBerry OS 5.0 to get out onto the net waves.
And the guys over at zdnet have got hold of the purportedly "leaked" screenshots of the BlackBerry operating system and have actually installed the 5.0 OS on a BlackBerry Curve 8900, and came across several new features.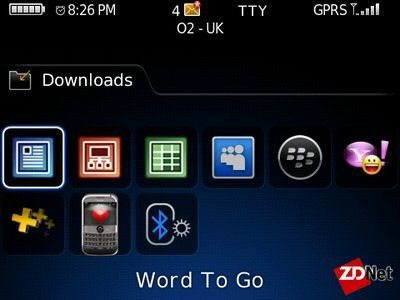 Some of the new features found in the new BlackBerry OS 5.0 are…the Today screen includes missed calls, latest messages and your upcoming calendar; GPS management; default account management; TTD support: new icons; smart dialling; enhanced searching and much more; you can read the full article by following the link.