NTT DoCoMo Wood Prototype Mobile Phones?
Japan's NTT DoCoMo has apparently fashioned a couple of prototype mobile phones from excess wood taken from trees felling while thinning operations designed to ensure a healthy forest took place claims an article on electronista.
These wooden mobile phones were apparently built with the collaboration of Olympus, More Trees, a restoration project in Japan, and Sharp. The prototype mobile phones feature cypress wood and are called Torch Wood, (no, nothing to do with the Dr Who spin-off series.)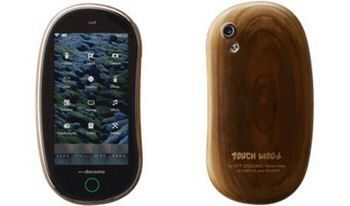 Apparently even though they are made of wood they are water, mildew and insect resistant due to 3D compression moulding tech which was developed by Olympus. The prototypes are to be exhibited at ITU Telecom World 2009 in Geneva and also CEATEC Japan 2009 in October.