Samsung Moment unboxed and pictured
The Samsung Moment has now received the unboxing treatment from the guys over at engadget mobile and they have delivered up an abundance of Samsung Moment images for your enjoyment.
They do say though Sprint is definitely not packaging the Samsung Moment like a premium handset, but then again the Samsung Moment price tag of $179 isn't premium either.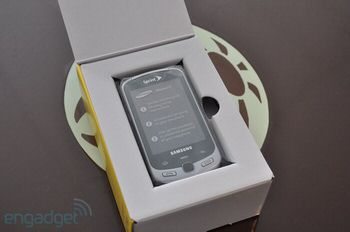 They also say the Samsung Moment has a solid feel to the hardware with a great screen, while their editors seem to be divided over the keyboard. They'll deliver first impressions in the near future but for now hit up the link for those unboxing images.