Sprint HTC EVO 4G Accessories: HDMI Dock Price & Details
Best Buy will be selling the HDMI dock for the Sprint HTC EVO 4G smartphone and is being listed as coming soon, this dock will be released hopefully as soon as the smartphone has been released onto the streets.
According to Taylor Wimberly via Android and Me this dock will support HDMI 1.4 and should be backward compatible, apparently the HDMI on the EVO 4G is not as good as expected according to PC Mag because it would only recognize the signal as 480p, which is a lot different than the 1080p stated.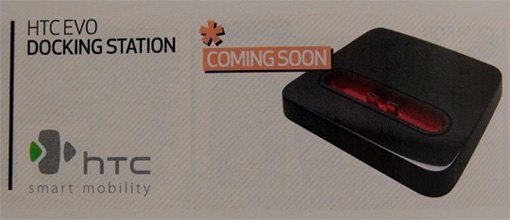 The HDMI Dock has features such as the ability to charge, output HDMI channels, and can be used to synchronize your smartphone to your computer. You must be aware that you cannot stream Internet videos or watch Sprint TC via this dock.
Best Buy will be selling this HDMI Dock in the region of $40 and $60, would you buy this product for your HTC EVO 4G?
Via – PocketNow