Windows Phone 7 aka LG Panther GW910: Photos and Video
The first Windows Phone 7 smartphone will be the LG Panther aka LG GW910; this is a touchscreen device with a QWERTY keypad and much more.
We visited MobileTechWorld and they have a cool video, which you can see below and many photos of the phone and packaging, you can even visit their source Innovative Singapore who also has many pictures.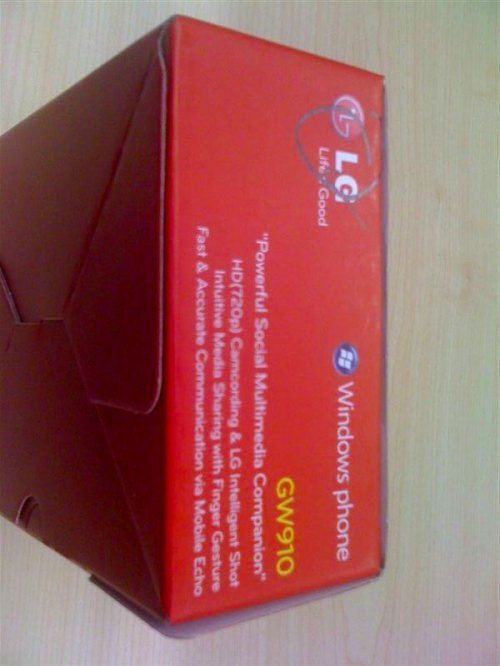 We had already mentioned that Windows Phone 7 was found on the LG Panther and now it seems it is true, so this means its release date will soon be announced and we will be right on top of this.
This handset was spotted at the Microsoft Innovation Centre, the source above says that this is definitely a prototype model and that the device's OS is still being updated, apparently the Windows Phone 7 logo on the packaging is not right so we can see the packaging being slightly different upon release.
Anyway for more information and the full picture gallery please visit the sources above, is the LG Panther something you would like to have or is it just another boring smartphone. Please watch the video below