Celebrity Orlando Bloom With BlackBerry On The Three Musketeers Set
This is hot celebrities with mobile phone time; this time round it is famous celebrity actor Orlando Bloom holding a BlackBerry handset on the Three Musketeers set.
We always like celebrity BlackBerry sightings and this picture shown above via Daily Mail clearly shows that he is hold a BlackBerry and wearing his full 17th century costume whilst filming.
Oi Mr. Bloom put the phone away they did not have mobile phones in the Musketeer era, Orlando Bloom is playing a character called Duke of Buckingham with co-stars Christoph Waltz and Milla Jovovich.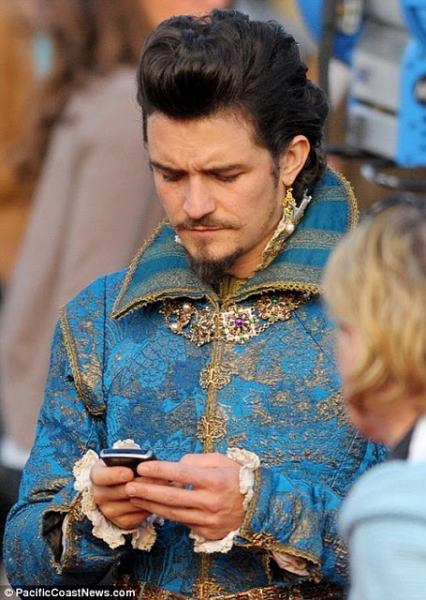 Please do tell us of any celebrities holding a BlackBerry mobile phone; we would also like to know what BlackBerry model handset is he holding.
Source via BBLeaks — Image via PacificCoastNews.com