Winamp Download For Android Beta Review
This one goes out to all Android users, WinAmp has made its way into the Android Marketplace and comes with many features that should excite like lockscreen widget and much more.
Android Police have got there hands on the new beta and have given it there personal quick review, WinAmp as you know is one of the best music players for Windows so it was only a matter of time before it got some Android loving.
The source above reviews: Lockscreen widget, Proper headset button controls, Edit, WiFi and USB music sync, Last.fm scrobbling, Play queue, Widget support, Set song as ringtone, Fluid interface, Always present music controls and Permanent deletion and much more.
Apparently there are a few problems with bugs like SD card error etc, please visit source above for more information. If you wish to download Winamp for Android then please click this QR code if you're on your mobile device or scan it with Barcode Scanner.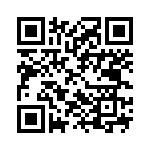 Source – AppBrain