Tonino Lamborghini Spyder Mobile Phones: Would You Buy One?
If you live in Hong Kong and you have quite a lot of money and the Tonino Lamborghini Spyder is the ultimate car of your dreams then you may love the new luxurious mobile phones that are now available.
There are six models all-in-all called the S-600, S-610, S-620, S-670, S-680 and S-685, these handsets look awesome to say the least, prices range from HK$13,800 (US$1781) to HK$21,800 (UIS$2813) according to Engadget.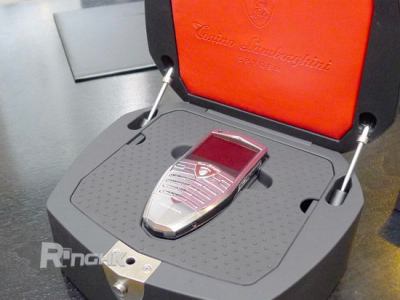 The Tonino Lamborghini Spyder Series of mobile phones offer 4GB internal storage, 3-megapixel camera, 2.2-inch display, 316L-grade stainless steel casing, they even offer a crocodile skin back version.
They also feature VGA video recording, support quad-band 2.75GB GSM/EDGE networks but not 3G, please let us know if these handsets are to your liking, would you buy one?