The Ashes 2010 – 2011: iPhone Cricket App
If you love cricket and you really love the Ashes you should consider installing the 'Go Ashes' iPhone app right now for free, this app is universal so good for all.
The Go Ashes iPhone app is a brilliant free guide to the Australia and the Vodafone Ashes Series 2010-11 that has many features and that will give you cricket news and history, live scores, stats and destination information on the five host cities and beyond.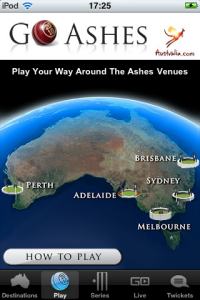 Main Features Include: Live scoring, England team and Ashes news feeds, Ashes cricket game (This is great because it allows you to play your way around the test venues to try and achieve Ashes glory), it also features Series Overview and History.
There are video guides such as venues and beyond and insights from cricket legends Justin Langer, Damien Fleming, Michael Bevan, Darren Lehmann & Chris Hartley, there is also a feature called 'Twickets' that allows you to organise all your Ashes Twitter feeds.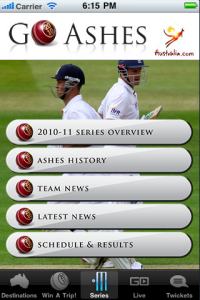 This app also had an update that now features live scoring updates, for more information please visit iTunes. Have you got this iPhone app yet? If the answer is yes please send us your personal reviews.