Samsung Galaxy Tab Cheap Price via Tesco: Christmas Battle
Christmas is getting close and Tesco has entered the price war battle with its new low price Samsung Galaxy Tab, how does £449 sound to you?
Not only can you buy this new smart tablet for the low price above Tesco is also offering you 898 Tesco Club Card points as well, they are going all out on this product and so much so they have a dedicated information page over at tesco.com/samsunggalaxy.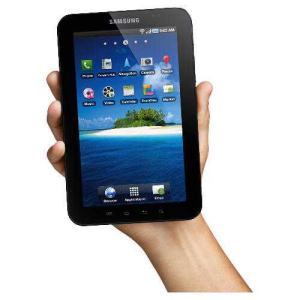 Samsung Galaxy Tab Quick Specs Recap: 7-inch 1024×600 WSVGA touchscreen, Android 2.2 operating system, voice and video calling, Google Maps Navigation, built-in 3-megapixel camera with face detection and action shot, HD games, integrated phonebook, HSUPA and Wi-Fi, plus so much more.
This is a superb deal and should not be missed, we will try and look for cheaper prices just for you but if you find anywhere in the UK that sells the Galaxy Tab cheaper than Tesco's please do let us know. Please visit Tesco website for more information and option to buy.
Source — EuroDroid