Google Maps for Mobile New Bike Routes: Got It Yet?
Good news for all those that use Google Maps on their mobile phones, yes at last Google Maps has now added the new bike routes feature.
If you use Google Maps for Mobile you will be happy to know that Edmonton's bike routes are now available on G-Maps, personally we cannot see this feature yet and have looked quite a bit. Looks like many of us have to wait a little longer, anyway please read on.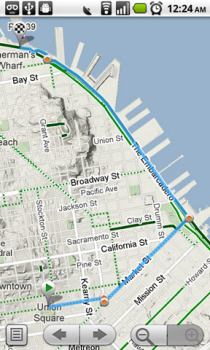 Get bicycling routes and see available lanes or trails with the Bicycling layer within Google Maps, many phones now have a Google Maps App but if you do not just visit this URL in your phone's browser: m.google.com/maps to get your directions.
Please do let us know if you can see the bike direction within Google Maps yet, we are in the UK and we cannot. Please do use the comments area below.