Big Ten Network Football iOS App: Your Review
The latest news via Big Ten Conference is the new logo and we thought we would talk about the Official 2010 Big Ten Network Football Application for iOS devices.
Before we tell you about the app please do visit Big Ten for the latest news covering the new logo, you can see all new logos here as well. Right lets talk about the application via iTunes that is free to download, you can even choose the option by paying a one time in-app upgrade fee of $7.99 for the entire football season.
The free Big Ten Network app allows you to follow your best team where you will get all the latest live game tracking and individual player/team stats, other features include detailed play-by-play updates, visual drive chart, up-to-date Big Ten news, national rankings, schedules, conference standings and easy access to the Big Ten Network television schedule.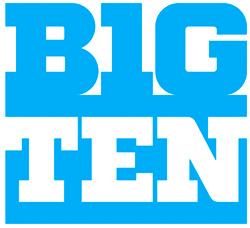 If you do decide to upgrade as said above you will get extra features such as the option to listen to every single Big Ten football game live with radio play-by-play from ALL schools' radio networks, these networks include: Indiana, Iowa, Illinois, Michigan, Minnesota, Michigan State, Northwestern, Penn State, Ohio State, Purdue and Wisconsin.
The paid version of this app also gives you Live "Close & Late" video that shows the most exciting finishes, On demand video clips of Big Ten highlights and even interviews from the Big Ten Network.
If you already have this app installed please do send in your personal reviews and of course we would love to hear from those that have experienced any problems with this app.