Top 10 Best Finance Apps for iOS Devices
When it comes to controlling your money with your smartphone you obviously need the best finance applications available as you don't want to run into any trouble where finances are concerned. So when it comes to iPhone users, which are the top 10 finance apps for iOS devices available?
Well what we have for your consideration today is a list of ten finance apps complied by the guys over at Money.co.uk and are in their opinion are the best iPhone apps for money and finance, so lest see if you agree or perhaps you use a better iOS app.
First up we have RedLaser for the iPhone, which enables the user to use their iPhone to scan barcodes before comparing online and offline deals and is apparently very accurate and the scanner rarely fails. Pros wise the app doesn't disappoint, however con wise it is somewhat addictive. Head on over to iTunes to grab RedLaser for free.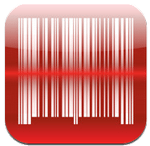 Next up is VoucherCloud for iPhone, with this application the user simply goes shopping and saves cash while on the move by locating vouchers for eateries and retailers near your GPS location, so if you find something you like you simple display the voucher and get the discount. On the pro side the app is simple and effective, but on the down side the app performance depends on where you are. VoucherCloud is a free app available from Vouchercloud.com.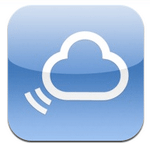 Then there is BillMinder for iPhone by Return 7 which is an app that lets the user keep an eye on their bills and unlike some apps out there BillMinder features push notifications with a neat and easy UI and also sports a calendar function to keep an eye on when you have to pay your bills and has a auto-currency function for where you are. Pro wide it has good functionality and also a Lite version, con wise there isn't any. BillMinder for the iPhone can be downloaded from iTunes for 59p or $0.99.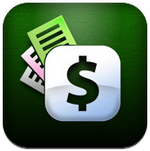 Next we have an app called Meter Readings, which keeps tabs on your household water and energy usage and thus delivers the possibility to save money by letting you know how much of your utilities you are using, although apparently it is tricky to set up but once done is quite simple to use. Pro wise the app is very practical, con wise time consuming due to configuration requirements. Meter Readings is available from iTunes at a cost of £0.59 which is $0.99.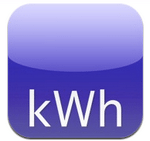 At the halfway point we have Extreme Budget Planner app for iPhone which is essentially a 12 in 1 budgeting tool that delivers a balance forecast system and account handler along with several financial calculators for such things as mortgage, sales tax, loans, tips, and graphical graphs. Pro wise, lots of features and push notifications, con wise needs streamlining. Extreme Budget Planner costs £1.79 which is $2.99 from iTunes.
Next comes an app for everyone's hated subject, UK PAYE Tax Calculator, which does what is says in the title, although you may have come across the makers of UK PAYA Tax Calculator, Listentotaxman.com before as they are the top of the search when searching for a UK tax calculator. That aside the app offers a simple UI, nothing fancy but does the job, although apparently there have been some reports that the app loses a bit of accuracy when dealing with £100,000 and above. You can download the app from iTunes at a cost of £0.59, $0.99.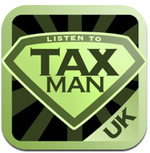 Moving on we have Timewerks for iOS devices, this app strikes a cool balance between those simplistic app and apps that are too unwieldy and enables the user to track invoices, expenses, and materials and also add clients and is feature packed. Furthermore the user can create direct for the app, HTML formatted PDF invoices along with adding VAT and tax easily. The full version costs £5.99 or $9.99 from iTunes but there is also a Lite version for free.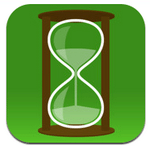 Next there's iXpenselt for iPhone, which is a bookkeeping application that offers it all whilst being very easy to use. The app delivers easy to understand graphical reports and can be simplistic or as detailed as you require, and is possibly the best budgeting tool available. The iXpenselt for iPhone can be downloaded from iTunes at a price of £2.99 or $4.99 and again there is a free Lite version available.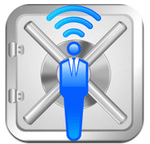 Almost there we have the Boomberg app for iOS devices, which if you are into stock is probably the best application there is. Bloomberg simply blew the opposition right out of the water with this iPhone app simply be the enormous amount of info the app can display and also delivers news on companies you may be tracking. However there have been reports of the app crashing on occasion. Bloomberg for iOS is a free app available again from iTunes.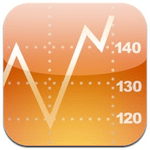 Lastly we have the Rightmove app for iPhone, which is basically a property app which if you are looking for a property to rent or purchase the app will show you what's available in your area by using its GPS function and also delivers agent info. The Rightmove app is a free app available from Rightmove.co.uk.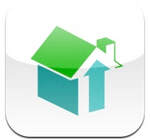 So there you have it the top ten financial app available to the iPhone, although no doubt there are many more available and perhaps you use a finance app that you have come acroos that is better in your opinion than those above, if so we'd love to hear about it, so feel free to let us know by posting your financial app to our comments area…many thanks.