iOS and Android Apps: Best Toddler Choice
Do you sometimes let your toddler play with your smartphone so they are kept amused? Do you download mobile application so they are a handy way of entertaining your toddler so you can get on with such things as housekeeping or preparing that meal?
If so The Guardian has come up with the best ten apps on iOS and Android for toddlers available from iTunes and the Android Market right now. So here's their top ten list…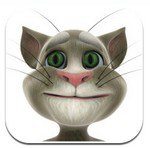 First up is Talking Tom Cat, an app available on the iPhone, Apple iPad and Android devices that features a cartoon cat that repeats in a quirky voice whatever your toddler says and if your toddler ignores Tom he yawns which prompts the user to poke his head, beat his feet or pull his tail.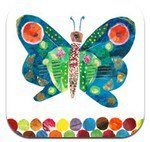 Next there's an app called My Very First App and is for the iPhone and Apple iPad, and is based on the artwork of Eric Carle and features 3 levels of difficulty which involves "Easy" that has the user matching colours to objects in the same colour, "Medium" a memory game whereby they turn over cards of the same colour whilst "Hard" takes both and combines them so it's a memory challenge whereby colours have to match objects.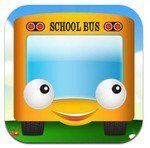 Then there's the Wheels on the Bus app again for iOS and Android which is basically a "freestyle interpretation" of the nursery rhyme which delivers anything from swishing wipers to spinning wheels along with the ability too jab, slide and poke stuff to keep amused.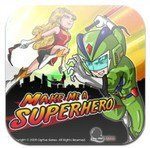 Next is Make me a Superhero iOS and Android app, the Make me a Superhero app enables your little darling to create their very own superhero whereby they can choose skin colour, choice of weapon, choice of costume and make that all important decision on whether their superhero should have wings or a cape.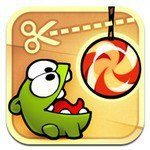 At the half way point we have the popular Cut the Rope app for iPhone and iPad, this mobile game gets the user to cut the rope in order to feed OmNom. Cut the Rope features cartoon-style bright graphics that will no doubt appeal to the toddle but be careful because adults have been known to become just as addicted to this hugely popular game.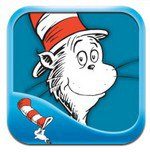 In sixth place we have The Cat in the Hat — Dr. Seuss for iOS and Android, I'm fairly sure most know about Cat in the Hat by Dr Seuss, and this app features text and original drawings from the classic tale along with background sound effects, zoom capabilities, "read to me" and "read it myself" options.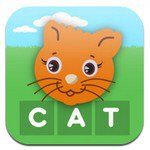 Next we have FirstWords: Animals which is for the iPhone and iPad and apparently for Android but I couldn't locate it on the market. FirstWords: Animals is a simple little app that helps toddlers to spell by dragging letters from a words shown in the image such as Cat, Cake, and such and when the user places the letter I the correct place the narrator says the letter aloud and also on completions of the word.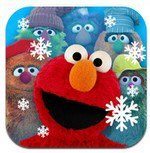 Then there is Elmo's Monster Maker app for iPhone and iPad which features Muppet Elmo who instructs the user on creating their own Muppet monster which the options of 4 body types, and an abundance of mouth, eyes, nose, and hat combinations and once done they can watch their creation dance or make it laugh and even make it fall down.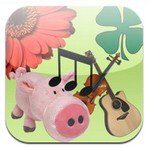 Almost there with Nursery Jam for iOS devices which is a music making application that features natural backdrops that have its own music theme and ranges from funk, to jazz to breakbeat and on tapping the display different objects pop up with differing sound effects such as leaves and flowers.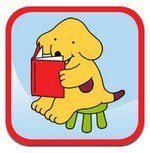 Last but not least we have Spot goes to School for the Apple iPad, Spot the big yellow dog is an interactive take on the Spot goes to School book whereby the user touches the display to reveal the hidden image rather than lifting the flap like with the book and the user can shake the iPad first to mess things up but then has to tidy up.