Swimwear Fashion 2011 iOS Apps For Women
Most ladies love to keep up with fashion and the same goes for when visiting the beach or going on vacation to some sun-drenched destination, and swimwear is also an important fashion accessory. Thus for the ladies that have an iOS device we have a few swimwear fashion 2011 app suggestions for you today as after all you want to look your best on that sandy beach.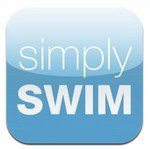 First up is the Simply Swim app for iPhone, iPod Touch and Apple iPad happens to be a leading online equipment swimwear store offering everything a swimmer could need, allowing the user to browse swimming products, place an order and have their order shipped direct to them.
Simply Swim offers goggles, swimming caps, training aids, endurance swimsuits, racing swimsuits and an abundance of other swimming related gear, with product descriptions, detailed images and all the latest news and offers.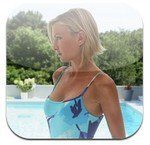 Next we have the official Diane Raulston Swimwear iOS app which delivers an elegant line of fashionable swimwear with handcrafted design, with rice coloured and graceful swimsuit, such as deep chocolate stripes, swirling blues, hot coral fuse and lush ruby hues.
With the Diane Raulston Swimwear app the user can view all swimwear descriptions and pricing, simply tap the + button to add an item to the cart, view and or remove swimwear from the cart, and checkout and tap on the "Email Order" button to make your purchase, with US and Canada free shipping.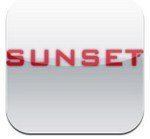 Last but not least we have the Sunset app for iPhone, iPod Touch and Apple iPad. Sunset is the most famous brand name in Turkey and enables the user to browse the Sunset collection of swimwear along with special discounts, new season openings, and beachwear fashion.
The Simply Swim app, Diane Raulston Swimwear app and Sunset app are all free applications available to download to your chosen iOS device by hitting up iTunes.