Samsung Galaxy Range Expands with 4 More Smartphones
Looks like Samsung wants more people to own one of their Samsung Galaxy smartphones and to this end has expanded the Galaxy range of device by the addition of four new Android handsets albeit for the lower end of the market.
Mobile Gazette seems to have all the low down on the four new devices which as known as the Samsung Galaxy Ace, Samsung Galaxy Fit, Smasung Galaxy Gio and Samsung Galaxy Mini, all of which are expected to see release this quarter.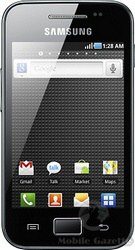 So here' s whats known about these new Galaxy handsets…At the top of the four sits the Samsung Galaxy Ace sporting a 3.5 inch display, 5 megapixel auto-focus camera with LED flash, TouchWIZ UI, 3G, HSPA, WiFi, Bluetooth, GPS, Android 2.2 Froyo, 800MHz processor, 158MB RAM and microSD expansion.
Release date and price wise the Samsung Galaxy Ace is expected to be available sometime next month, and has a recommended retail price of 360 Euros. Although according to an article over on Engadget, the Galaxy Ace should be available immediately in Russia and then followed by Europe, India and then china after.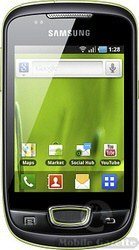 Then we have the Samsung Galaxy Mini, again an Android 2.2 Froyo smartphone sporting a 3.14 inch QVGA display, 3 megapixel fixed focus camera, 3.5G support, WiFi, Bluetooth, GPS, 600MHz processor, 160MB RAM, microSD expansion, TouchWIZ UI, and a 3.5mm jack.
Again price and release wise the Samsung Galaxy Mini is expected sometime next month with a retail price of 200 Euros.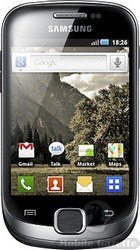 Next up is the Samsung Galaxy Fit, a device that sits between the Galaxy Ace and Galaxy Mini sporting a 3.3 inch QVGA display, Android 2.2 Froyo, 5 megapixel camera with fixed focus,3.5G support, 600MHz processor with 3D accelerator, 160MB RAM, GPS, Bluetooth, WiFi, microSD expansion, and TouchWIZ UI.
Again the Samsung Galaxy Fit is expected to become available sometime in February and carries a suggested retail price of 320 Euros.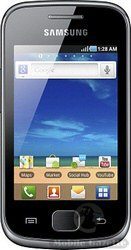 Lastly we have the Samsung Galaxy Gio which features a 3.2 inch HVGA display along with a 3 megapixel auto-focus camera, 800MHz processor, 158MB RAM, GPS, WiFi, 3.5G support, TouchWIZ UI, Android 2.2 Froyo, microSD expansion and 3.5mm jack.
Strangely enough apparently Samsung didn't give out any information as to when the Samsung Galaxy Gio would become available or at what price but best guess is it will see release along with the other Samsung devices sometime next month in certain markets.
So there you have it four new Android Froyo Galaxy smartphone coming in February, do any of them catch the eye of any of our readers?