Use New iPhone App for Black Ops First Strike Map Pack
As you are all aware the new Black Ops First Strike Map Pack is out in the open and it is big, everyone is talking about it and all wants it and we believe a new iPhone app will work great with it.
The new Call of Duty iPhone app is called "Candid Camera" and was developed by a senior in high school, this is all about having serious fun, and this app has been released to celebrate the new Black Ops new First Strike Map Pack edition that uses facial recognition software.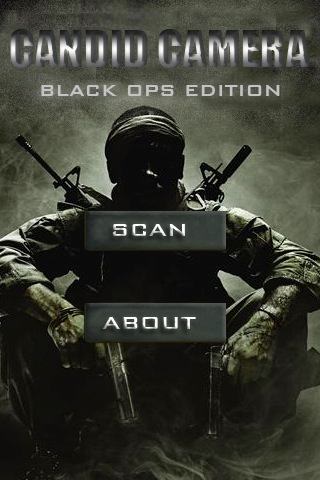 All you need to do is take a picture of any person you feel fit and watch the app as it assigns a Black Ops personality trait and description to each of your friends, according to MacMegasite this is a must have app.
Grab your iPhone open the app and then click the scan button, the camera will then display waiting for you to find your desired target, watch it scan and then enjoy. Once it scans it will give you a description under the title Noob, to Death Machine and Kill Joy. You will need an iPhone, iPod touch or iPad running iOS 4.1 or later, the download is 1.8 MB.
Candid Camera: Black Ops Edition is free and can be downloaded via iTunes right now, you can find out more information via the official Candid Camera site right here. Please let us know what your thoughts are about this new app and of course how much you are looking forward to the new First Strike Map Pack?