Ten Most Pricey Smartphones In The World
In this world there are those that have and those that don't, and those that have can also afford the expense of a luxury smartphone, although with some of the wallet busting prices for a luxury phone only the filthy rich can afford such an extravagance.
So with this in mind what are the ten most expensive phones in the world? Well the guys over at Tech UK have come up with their list of 10 of the world's most expensive phones, so we thought we'd pass that list along…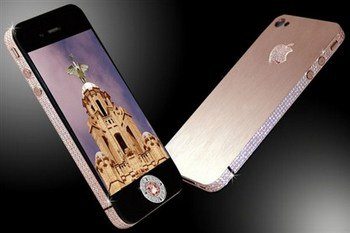 First up is the Diamond Rose iPhone 4, this luxury iOS handset is available from Stuart Hughes and will set you back a gut busting 5 million quid for its rose gold case sporting five hundred flawless sparklers, with a platinum navigation control set with a pink rose solitaire diamond.
Have to say though if you happen to have £5 million to throw away on an iPhone 4 you may be out of luck as only 2 have been made, not that I really wanted one anyway.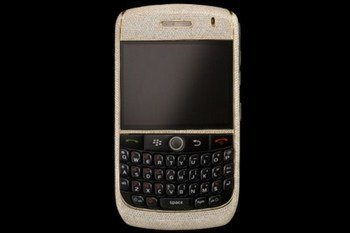 Moving on, we have a BlackBerry, but no ordinary RIM handset, but the Diamond BlackBerry Amosu Curva that sports an 18 carat gold case covered in a rather excessive 4500 brilliant cut diamonds and all for squeezing your bank account for only 120,000 quid.
Of course with the Diamond BlackBerry Amosu Curva you can always shell out to have your moniker scribbled on the battery cover to make it more personalised, at an extra cost no doubt, and if you want one there are only 3 been made by Amosu.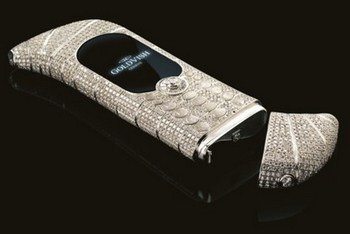 Next up for the not so filthy rich is the GoldVish Le Million, although not costing a million. The Goldvish Le Million sports a heavyweight 350 grams 18 carat white gold case on which sit a 120 carats of WS1 grade sparklers.
The GoldVish Le Million will throttle your bank manager for some 842,000 of your hard earned pounds, which is actually a million euro so probably why it's called the Le Million and is a limited edition to just three.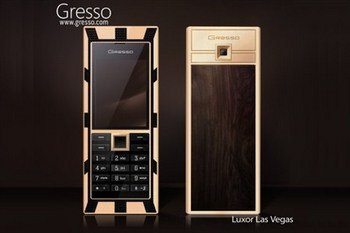 Moving only slightly down market we have the Gresso Luxor Las Vegas Jackpot, and you'd probably need to hit Las Vegas and win a jackpot to fork out the £643,00 or $1 million US asking price.
Only three of the Gresso Luxor Las Vegas Jackpot exists sporting a 180 gram gold case with 200-year old African Blackwood rear panel, while the front is encrusted with 45.5 carat's worth of black diamonds and each key on the keyboard is made from sapphire crystal.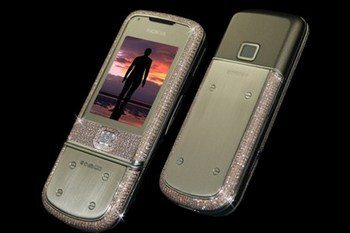 At the halfway mark we have the Nokia Supreme smartphone that gives the owner 83 grams of platinum along with 12.5 carat of pink diamonds, and a 3-carat single uncut flawless diamond set in the navigation button.
The Nokia Supreme from Stuart Hughes, will make your bank manager burst into floods of tears when you shell out the £99,995 asking price, but for that you will also receive a granite case with leather bound interior, oh goodie.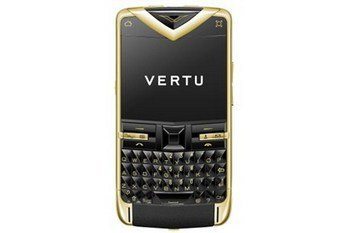 Then we have the Vertu Constellation Quest, I'm sure you've heard of Vertu, Nokia's luxury phone arm. Apparently each of these devices is hand crafted in Hampshire, just up the road from me then although no discount for living close.
The gold finish Vertu Constellation Quest casts a mere lowly £17,200, so perhaps you might like to have two or if you prefer there is a basic version for only 5000 quid, still out of my price range though.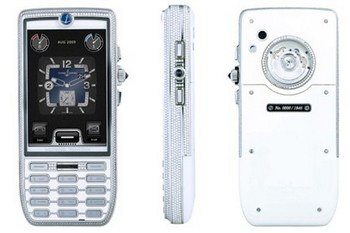 Moving along, we have the Ulysse Nardin Chairman Diamond Edition, which captures your eye with over 200 brilliant hand cut orbs of a girls best friend shoved into its 18 carat white gold housing and all constructed by hand.
The Ulysse Nardin Chairman Diamond Edition even has a functioning mechanical rotor slapped in its rear and will rip your chequebook for a lowly £80,000, but don't worry because at least you'll be able to tell the time.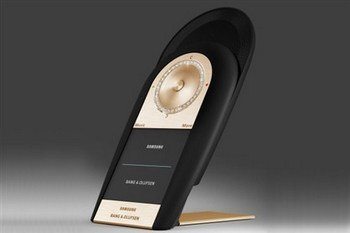 Almost there is the Band & Olufsen Serenata Diamond Edition from again Stuart Hughes, of which just ten will be made and will sport a 140 gram 24 carat solid gold facia and rear release, along with a solid gold bezel sporting 16.25 carat of sparklers.
That gold bezel also covers the handset scrolling mechanism, all for a pitiful £45,000, and to keep your Band & Olufsen Serenata Diamond Edition free from the rigours of daily life you get a hand finished ostrich feet wallet just so you don't bury your head in the sand.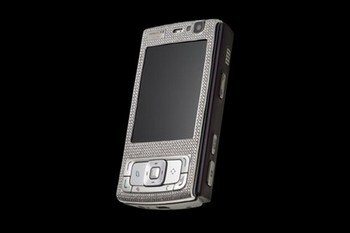 Only one away we have the Diamond Nokia N95, and no it won't come with Windows Phone 7 even at an asking price of 27,500 quid and only 25 ever being manufactured by Amosu.
What you do get for your cash is the Diamond Nokia N95 sporting some 675 brilliant cut diamonds over an 18-carat white gold housing, and apparently if you decide to change your handset can be transferred to your next device, at an extra cost no doubt.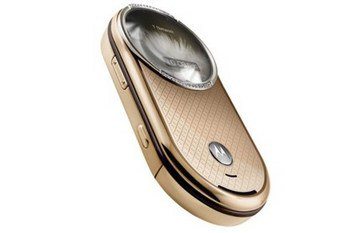 Lastly we have the Motorola Aura Diamond Edition available from none other than Motorola, and is for the more downmarket extravagant who only want to reluctantly hand over £3500.
The Motorola Aura Diamond Edition sports an 18-carat gold plated casing and navigation key (not real, real gold then) and features a 62-carat sapphire crystal screen, but as they say, you get what you pay for.
So there it is the ten most expensive smartphones in the world, only the filthy rich need apply other than for the Motorola one of course, which the moderately rich can apply for. There you have it, enough cash to waste on luxury smartphones, which you could do so much more with. Would you want one of these? Personally I wouldn't, just think of the extra costs if you drop a bugger?