Xperia Play Pre-Order: Orange & Vodafone Tariffs
The new Sony Ericsson Xperia Play aka PlayStation Phone or PSP Phone is making its way onto the online stores and today we can talk about the Orange and Vodafone tariffs and pre-order.
Mobile.co.uk now has the Xperia Play on its online store, which you can now pre-order, first stock is expected March 28, 2011.
The Sony Ericsson Xperia Play is the next generation gaming smartphone that runs Android 2.3 aka Gingerbread and can see gamers loving this device, with features such as gaming controls that slide out that features the traditional PlayStation keys and D-Pad, built-in Wi-Fi connectivity and the ability to download games from the Android Market app store.
The Best Tariffs: If you choose the Orange Dolphin 25 
(24 months)
 tariff you will get in return 300 minutes any network, Anytime + Unlimited Texts and 500MB data, this tariff will cost £25.54 a month with the Xperia Play handset costing only £99.
The Vodafone Your Plan 600 (24 months) gives you 600 minutes any network, Anytime + Unlimited Texts and 500MB Mobile Internet and Vodafone Passport for £30 a month and the handset is free.
There are many more different Orange and Vodafone tariffs to choose from but the ones above gives you a little idea of what you can pick.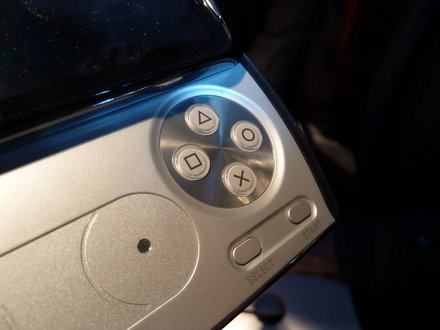 If you would like to learn more about this smartphone then Cnet is the place to be, they have given their review, which is very interesting. They say the good about the Sony Ericsson Xperia Play is that the slide-out controls feel great and that the powerful Android 2.3 operating system is good, they also like the access to the PlayStation Suite games store. The do say on a bad note that the slide-out controls make the phone quite bulky.