Huawei Ideos Android Phone India Price & Specs: Aircel
If you love Android phones and live in India then let us talk about the Huawei Ideos Android 2.2 Froyo smartphone by Aircel covering price and specs.
At last the Huawei Ideos by Aircel has been launched and will go up against the likes of Micromax Andro A60, Samsung Galaxy 5 and the Dell XCD28 according to PCWorld India.
The Huawei Ideos handset main features include Android 2.2 Froyo OS, 256MB of RAM, 528MHz processor, 2.8-inch capacitive touchscreen with 256K colour output, 3.15MP camera, you can record in CIF resolution (352×288), has 200MB of built-in memory, Adreno 200 GPU and much more.
Times of India say that this mobile smartphone will allow you to access the internet with ease because it comes pre-loaded with great services such as Gmail, YouTube, Google Talk and Google Maps, which makes emailing and social networking a breeze.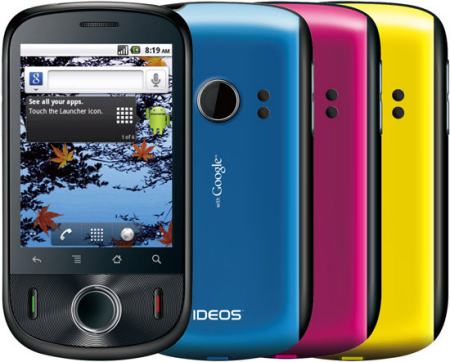 If the Huawei Ideos Android smartphone is something that interests you then how does Rs. 8,499 sound. For more information about this device please visit Aircel website.
Just to give you more of an insight to the colourful mobile phone please watch the YouTube video courtesy of howtechscom below.