New iPhone App Release: Product Reviews
A brand new iPhone app has made its way onto the App Store simply called "Product Reviews" aka PR and this is the perfect application to have on your Apple iPhone or iPod if you want all the latest news on products across the world.
Product Reviews By Dansway Communications LTD was founded in 2004 and it makes sense that they finally released its first app, which is the best source for news on gadgets, phones, autos, technology and much more.
PR receives more than 8-million page views per month and gives readers all the breaking news being it gaming, product guides, tech, hands-on reviews, the list is massive. PR likes to keep up-to-date with the social network and is highly popular with Facebook, bloggers and Twitter users.
Main features: Daily news on apps, gaming, autos, computers, electronics, phones, and more, the app gives product reviews and analysis, Post directly to your Twitter account, In-depth coverage of major events, Email blog posts to your friends, plus customize the app with your favorite icons and content.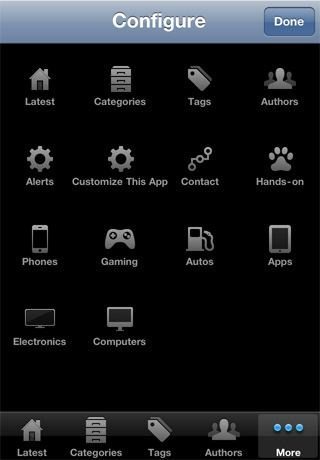 Unlike most apps this one allows you to view a certain news article where at the bottom you can choose to comment, once the comment has been posted within the app it not only becomes live in the app it also shows up on their main online product-reviews.net website.
You can also drag and drop the tabs – their news app can be customized with drag and drop ease, now you can have one click access to your favorite news topic.
For more information about Product Reviews aka PR please visit iTunes, this app is totally fee and we do suggest you getting it right now. We have