Mobile Phone Names: The 10 Worst
One sometimes has to wonder what process mobile phone manufacturers take to come up with a suitable moniker for their latest handset, as in the past it is quiet evident that some of these phone makers simply lack any imagination in the phone naming department and have come up with some really boring names.
Thus the guys over at Tech UK have come up with the ten worst mobile phone names in their opinion, so we though we'd bring you that hit list of the ten worst mobile monikers, so let's get right to it…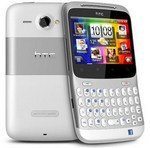 The first offering is the new HTC Chacha, a smartphone that also offers a dedicated Facebook button so you can send all your gear right to your social network and is probably the only selling point of the device.
But honestly Chacha? Unless the smartphone is amongst the category of an all singing, all dancing gizmo, then Chacha should have been a no-no, so perhaps whoever came up with the moniker was a dancing fan.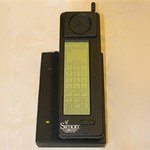 Moving along we have the IBM Simon from way back in 1992, which at the time there would have been far more suitable phone names still untaken. According to WiKipedia, the IBM Simon was an "advanced cellular telephone for its time."
I had to check with Wikipedia because to be perfectly honest I'd never heard of the phone, but the handset was apparently sold initially for $899. Perhaps the naming guy was called Simon and wanted the handset named after himself…who knows.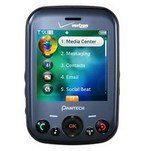 Anyway next we have the Pantech Jest, a touch screen 3G smartphone that apparently lets the user take life a little seriously according to Pantach USA, offering a 2.6 inch display along with a full QWERTY keyboard, and 16GB external memory.
But if you really want someone to take a smartphone seriously then you shouldn't name the device the Jest, it's just way too close to being an April Fool joke that's gone wrong.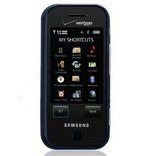 Then there is the Samsung Glyde, a texting orientated handset for Verizon that offered a slide out QWERTY keyboard, 2 megapixel camera, Bluetooth, GPS, microSD expansion and very little else.
Have to say though if you are stuck for a name for a hanset you could always take a tip out of the Samsung Glyde handbook and simply misspell a word to come up with a moniker.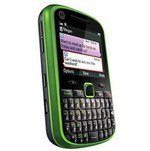 At the halfway point sits the Motorola GRASP Dynamic, with according to Motorola, its 2.2-inch display and QWERTY keyboard for tapping out those messages to friends, 1.3 megapixel camera, sGPS, Bluetooth, and 8GB memory.
Obviously stuck for a name for this handset Motorola had the brainwave of capitalising the name to make is stand out, while some ingenious bod came up with tagging dynamic on the end to make it seem more technical that it actually was.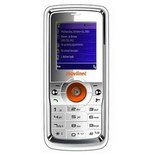 Next up is the Vergatario, a mouthful on its own, a budget handset for Venezuela, which was according to Wikipedia designed by the Venezuelan state owned Vetelca in conjunction with ZTE and was announced by the Venezuelan president.
However if you are going to name a mobile phone then surely you would take into consideration the translation of the name you choose for the device as apparently Vergatario roughly translates to penis…need I say more?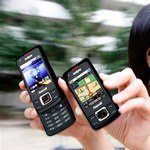 Then we have the ridiculously named Samsung Honey Bubble a smartphone according to Ubergizmo offered a 2 megapixel camera, DMB Digital TV, Bluetooth, GPS, SOS Siren Alarm, and not much else.
Luckily Sammy only used that rather sickly name Honey Bubble in Korea, I mean come on Samsung who would really want to carry around a mobile phone called Honey Bubble?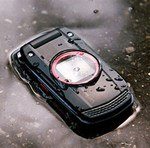 Next is the Casio G'zOne Ravine handset a ruggedised flip-phone for Verizon that came with a 2.2-inch display additional 1.35-inch display, 3.2 megapixel camera A-GPS, turn-by-turn navigation, bluetooth and expandable memory up to 32GB according to My Bull Frog.
Such a shame that the Casio guys couldn't just come up with a more simplified moniker than one that capitalises the middle letter, and reminds one of a wide gulf as in ravine.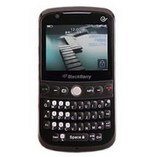 Almost there we have the rather ridiculous BleckBarry, an obvious knockoff of the BlackBerry handle, a device that according to Engagdet sports a 2-inch display, FM radio and TV, Bluetooth, dual-SIM, and 506KB of internal memory.
But I mean was the person responsible for the naming of this handset dyslexic or just plain unimaginative, although he was probably called Barry.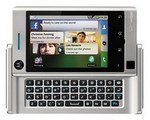 And the last of these jokers we have the Motorola Devour, I'm sure most have heard of the Motorola Devour smartphone, but if you go on the premise that a handset moniker means something then what were Motorola thinking?
Perhaps they thought the Motorola Devour would devour the market and take over the mobile space by eating up all the customers.
So there it is people, the top ten worst names for mobile phones, although I'm pretty sure there are others out there that fit the bill and if you have your own dislike of a handset name feel free to share it with us below.