New iPad 2 Cases: Angry Birds Case by Gear4
The iPad 2 will be on sale to the public soon and you may want to protect it with new iPad 2 cases and this Angry Birds case by Gear4 will definitely be a good choice.
The new Gear4 Angry Birds case for the Apple iPad 2 aka Red Birds will protect your tablet from bumps, minor drops and scratches. It has the Red Bird design and features all the cut outs for all the buttons and various ports.
The case is made out of very strong plastic so no need to worry about your brand new Apple iPad 2 getting knocked; it is simple to fit thanks to the snap on design and just as easy to remove.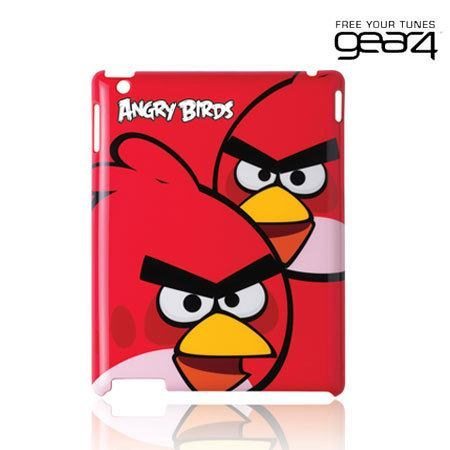 The iPad 2 case has a special coating that prevents the case from getting scratched; you can buy the Angry Birds iPad 2 Case by Gear4 via Mobilefun.co.uk for only £24.95.
Please let us know what you think of these new cases, new iPad 2 and new Angry Birds case is a match made in heaven.